2024 Details Coming Soon
Ag Innovation Forum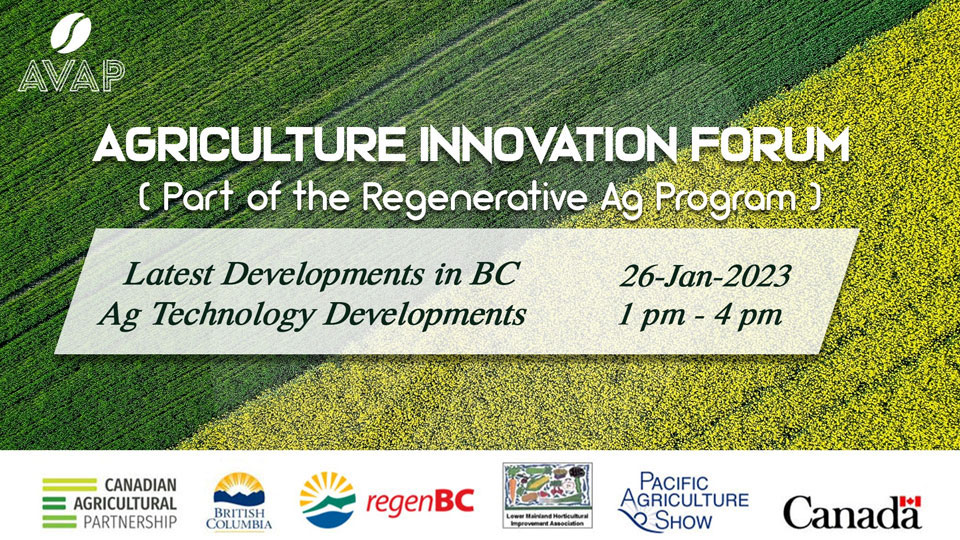 Presented by AVAP Foresight, Ag Innovation Forum sponsored by CAP the Canadian Agricultural Sponsorship is an annual agricultural showcase of the latest technology and innovation happening right here in British Columbia.
The conference features a variety of speakers that offer support to Agri-food Innovation entrepreneurs and two panel discussions, including the "impacts of COVID 19" on the industry and "Innovations and Robotics" that are changing the face of on­farm labour.
With the addition of 15 ag tech companies developing new companies here in BC, you don't want to miss this exciting event showcasing new technological development in BC Agriculture!